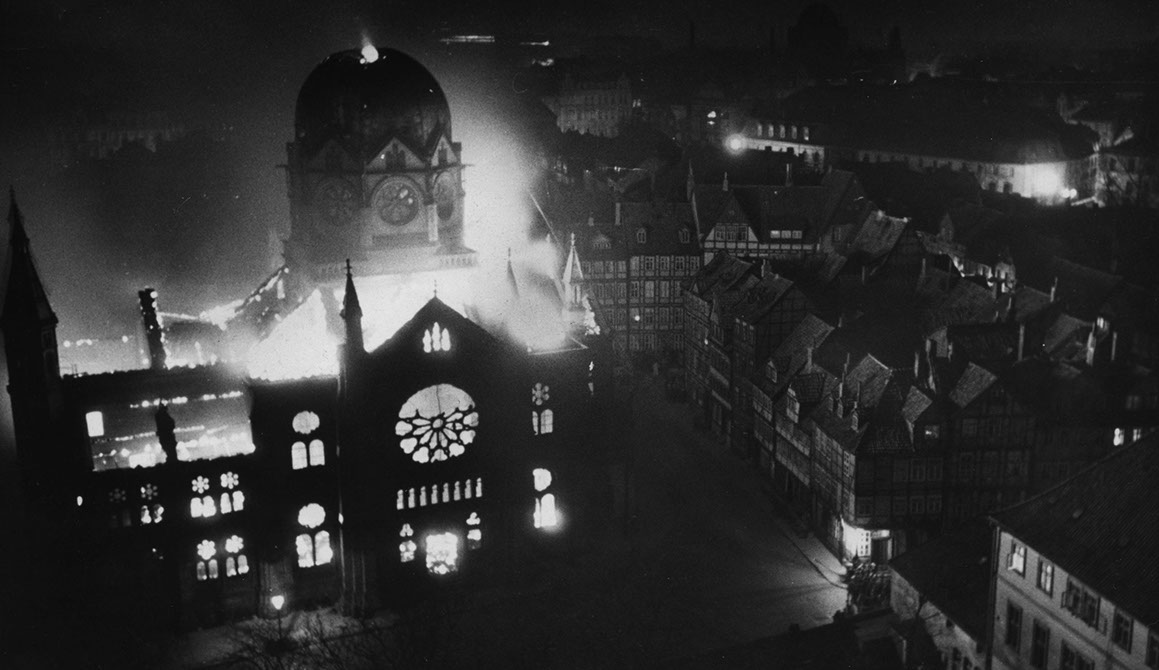 The November Pogromes of 1938
During the pogroms around November 9, 1938, Nazi Party and SA members destroyed and plundered in plain view synagogues and Jewish businesses, abused Jewish citizens, and demolished their homes throughout the German Reich. Between 1,300 and 1,500 Jews were murdered or driven into death. In order to dramatically escalate the pressure to emigrate, the Gestapo arrested over 27,000 Jewish men during the pogroms. At least 6,320 of them – primarily from Berlin and Hamburg – were brought to Sachsenhausen concentration camp.
The »Night of Broken Glass« was followed by the complete deprivation of their rights, and finally the physical destruction of German Jews.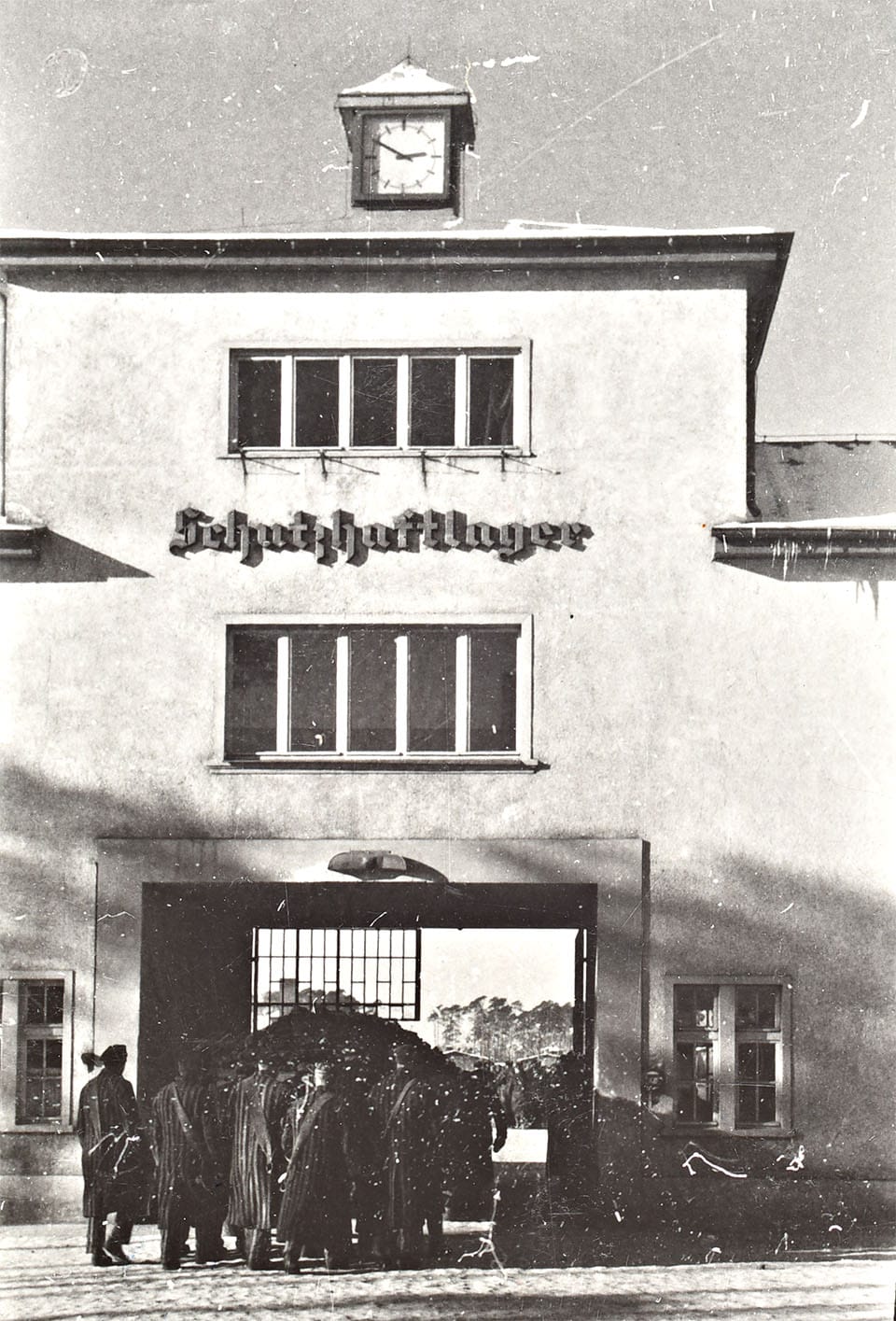 Sachsenhausen concentration camp
The SS constructed a large concentration camp in Oranienburg near Berlin in 1936. The camp was already too small in mid-1938 to house the thousands of prisoners who had been delivered there. The SS therefore ordered the construction of 18 additional barracks east of the command staff quarters. They then crammed the over 6,300 Jewish men arrested after November 9 into the »small camp«. They were treated significantly worse than the other prisoners, and were exposed much more to the terror and arbitrary violence of the SS. At least 64 of these men died in Sachsenhausen. The majority of them however were released by the spring of 1939 under the condition that they would leave Germany immediately.
Overall, more than 200,000 people were imprisoned in Sachsenhausen and its subcamps between 1936 and 1945. At least 40,000 of them did not survive the camp.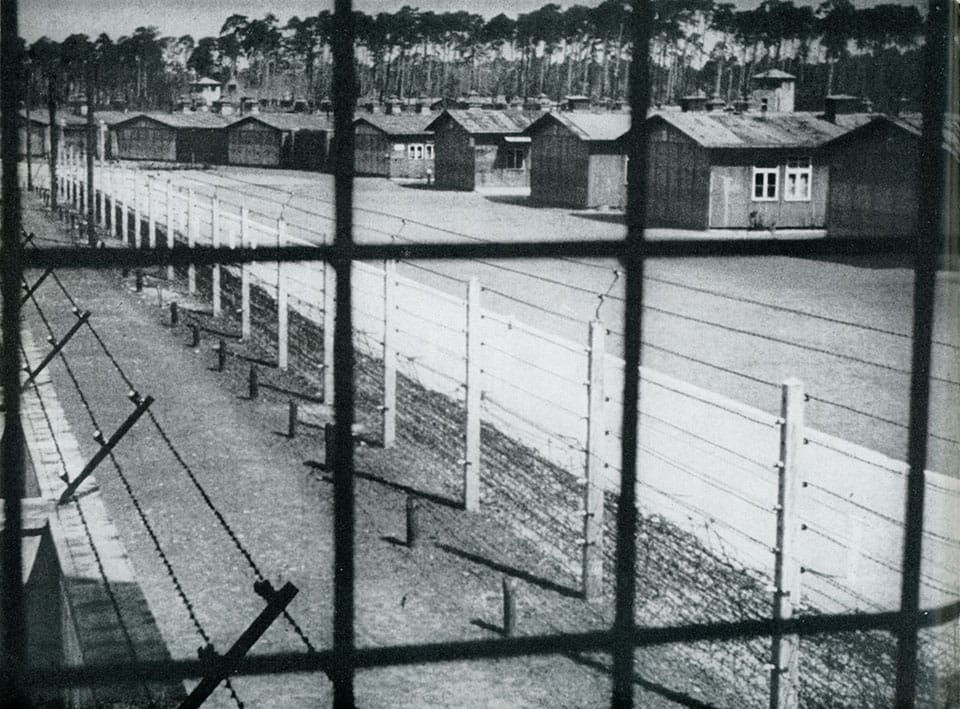 Mass flight after the terror of November
Emigration became mass flight after November 1938. Many emigration destinations sealed off their borders against Jewish refugees. In Germany, people desperate to obtain an exit visa fought against bureaucratic obstacles and state-supported plunder.
The Nazi state, thus, clearly pushed the emigration of Jewish citizens. However, their assets could not be transferred abroad but would accrue to the Reich accounts instead. Those fortunate enough to find exile therefore had to leave as destitute refugees, without any chance of using their own savings to start their lives over.
Burning synagogue in Hanover
November 10, 1938, photograph: Wilhelm Hauschild,
HAZ-Hauschild Archives Historical Museum Hanover
Prisoners returning to the camp through »Tower A«
January/February 1941, SS propaganda photo, SAPMO (Federal Archives), Berlin
View of the »small camp« from guard tower J
date unknown, Sachsenhausen Memorial and Museum