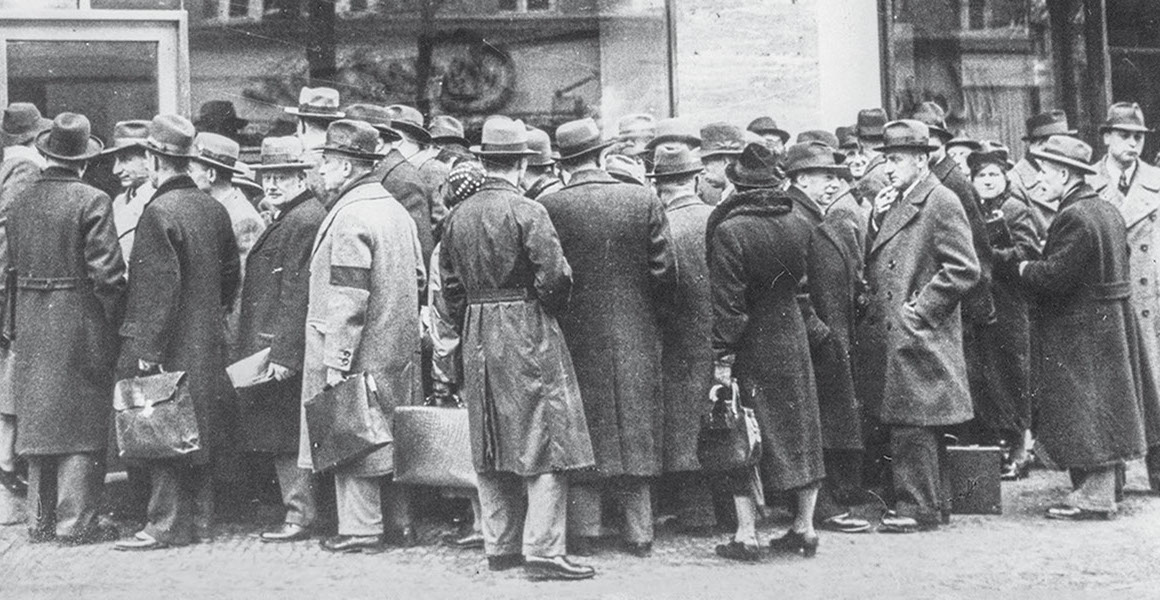 »In the Country of Numbers, where the men have no names«
November Pogrom prisoners of Sachsenhausen: Imprisonment and exile
More than 6,300 Jewish men were taken to Sachsenhausen concentration camp after the November pogroms in 1938. The great majority of them were released a few weeks later on the condition that they leave Germany immediately. Most of them consequently survived the period of Nazi rule and war.
But how were the lives of these families affected by the forced emigration for which they were compelled to sell their possessions for much less than market value? What did they have to go through to get their emigration papers? What was waiting for them in the countries where they took refuge – countries whose language most of them did not understand? Were they able to build lives for themselves in exile that were at all comparable to those they had left behind in Germany? Did they find a new home?
The exhibition looks at these questions from the perspective of the children and grandchildren of the imprisoned men.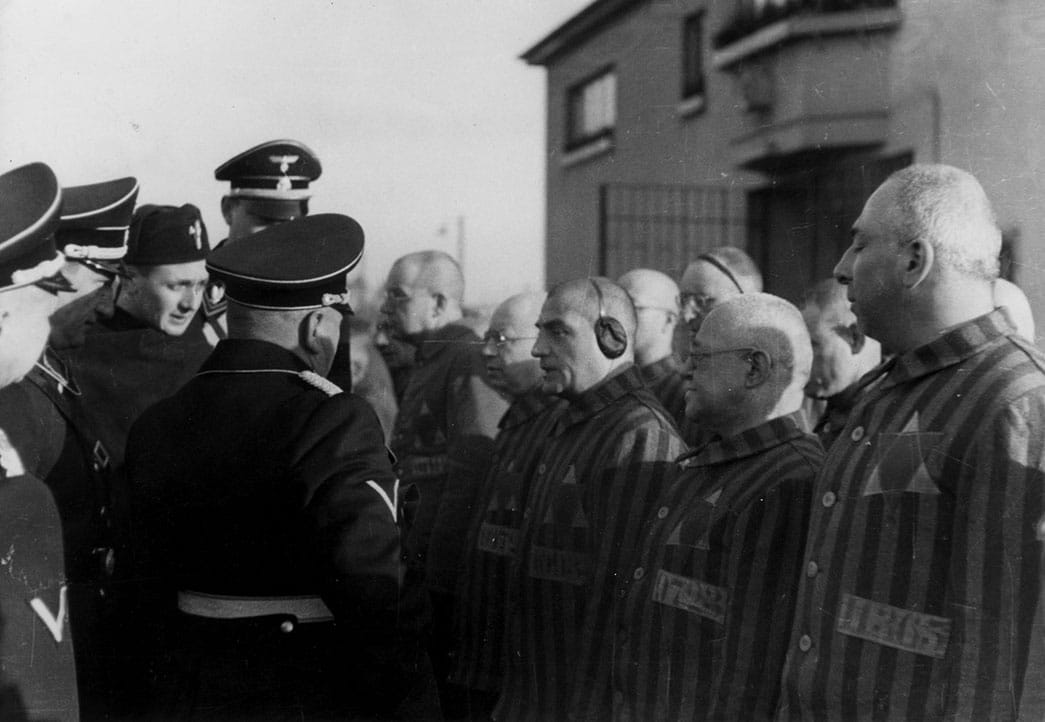 Jewish citizen wanting to emigrate, standing in front of a travel agency in Meinekestraße in Berlin
1939, SZ-Photo
Photo-series »Professor Landra visits Sachsenhausen«
December 19, 1938, Archive Social Democracy, Friedrich Ebert Foundation